Guided Step-By-Step 11 X 14 Canvas Art
• Retreats
• Mom & Me
• Birthday & Private Parties (all ages)
• Girls Night Out
• Couples Night
• Study Groups
• Bride's Brunch
• Just Because!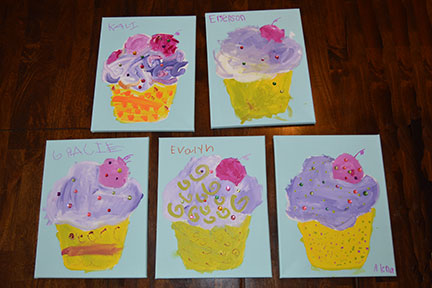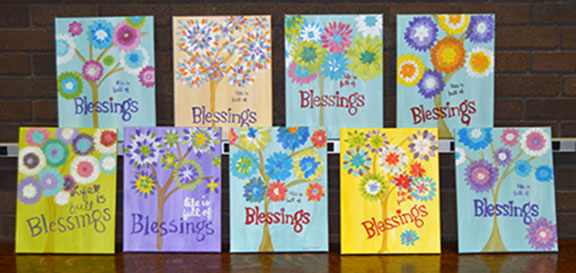 Theme of your choice. On-site or in my home. All supplies included. $20 per person. Traveling fee charged if more than 15 miles from Hereford.
Six person minimum, $50 deposit due upon booking, applied to total party cost, full refund if canceled 7 days in advance. Average painting time 2 1/2 - 3 hours. Children's painting time is less because I normally paint the backgrounds in advance. You may provide food or beverage of your choice.
Please call for my recommendations concerning children's parties.
Painters need to bring: Painting clothes or apron & a blowdryer.
For more information: Call Elaine - 806-346-2736 or email me at elainemcnutt45@hotmail.com